Making the sustainable, attainable
Even if consumers want to make eco-conscious buying choices, greenwashing and premium pricing strategies often make it impossible.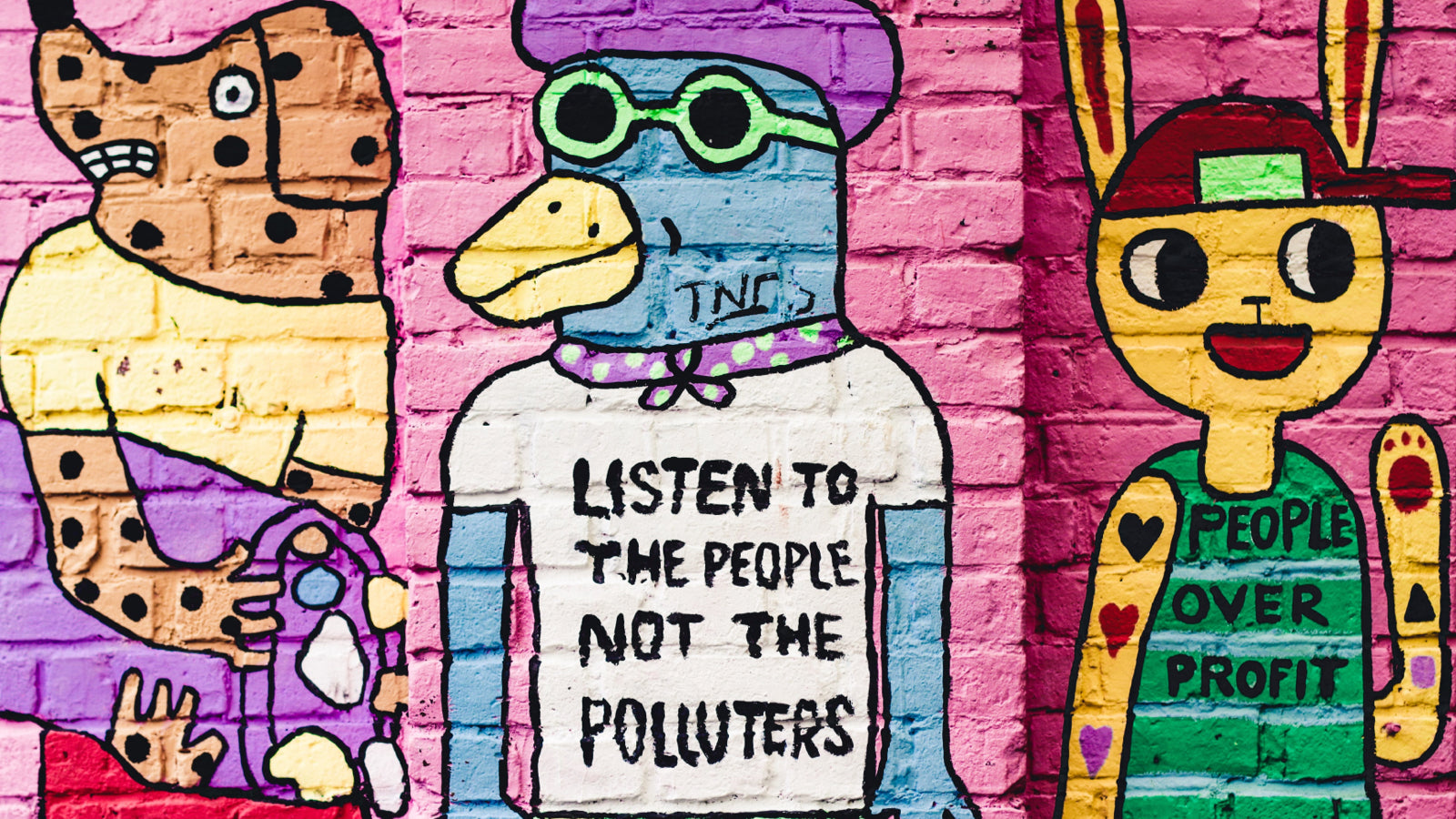 Making the sustainable, attainable
Even if consumers want to make eco-conscious buying choices, greenwashing and premium pricing strategies often make it impossible.
Demand for eco-friendly products is increasing rapidly, but that doesn't mean most people can afford the premium prices.
"I'm happy to see more brands offering sustainable products; there's no shortage of "green" options these days," says Matt Poff, co-creator of Sayso Shades, a newly launched, sustainable brand of sunglasses. "But until they are attainable and affordable for a larger population, we won't really have the environmental impact we're hoping for." 
Consumer demand is growing – but prices are prohibitive
Realizing the economic, ecologic, and social importance of eco-friendly products, many consumers are willing to pay the price:
A study of 19,000 customers from 28 countries and ranging from Gen Z to Baby Boomers found that more than 70% of respondents would pay, on average, 35% more for eco-friendly brands. (1)
Another found that 47% of internet users worldwide had ditched products and services from a brand that violated their personal values. Protecting the environment topped that list. (2)
That said, with sustainable products 75 to 85 percent more expensive than conventional ones, there is a large gap between prices and what the mass market will tolerate. Even if customers want to shop with sustainability in mind, many cannot afford to do so. (3)
Manufacturers and brands are taking note, responding to - and sometimes capitalizing on  - the demand. But who's paying the price?
New methods, new costs
Sustainable products are relatively new. While their growth has been exponential in some categories, the demand hasn't yet led to economies of scale that would allow producers to pass along cost savings to customers.
In other instances, like with organic foods, the higher sticker price is truly reflective of the cost for producing the item.  The good news is that when you shop sustainably, you are limiting your environmental footprint, while also contributing to a greater demand that will help reduce costs.
Greenwashing
Still, some brands seek to capitalize on the green "trend." "Eco-friendly" or "sustainable" branding is increasingly used as a marketing strategy. Greenwashing is defined as spending more time, effort and money on publicly appearing to be environmentally sound, rather than investing in ways to actually minimize environmental impact.  A 2010 analysis of nearly 5,300 home and family products found that 95 percent made problematic green claims. (4) In order to protect consumers (and the environment, as intended), third-party certifications and responsible, regulated marketing will become more important for curbing the practice of greenwashing.
Markups gone mad
Prices of eco-friendly goods or services often include astronomical markups that are intolerable  – or unattainable – for many consumers. Recent research revealed that sustainable products are often almost double the price of conventional products. (3)
Analysts posit that rethinking traditional price markups and accounting rules would close the large gap between price and affordability, reducing barriers to adoption of green products, while also maintaining profits for each player in the supply chain. (3) 
The costs of sustainability are mainly in production, things like procuring organic raw materials, hiring more expensive labor, and producing smaller crop yields. (3)
While production is where the biggest impact on sustainability happens, it accounts for the smallest amount of a product's cost. Instead, markups are often multiplied for brand owners', wholesalers' and retailers' profit margins. (3)
According to an analyst report, if markups covered production costs only, prices would be much more consumer-friendly. Sustainable production would be a fixed-cost markup instead of being multiplied throughout the supply chain. (3)
The highest markups are in fashion, beauty, and health: many sustainably produced lotions, creams, and serums have markups of well over 200 percent.
Sustainable fashion shows a wide range of markups between 150 and 210 percent, depending on the brand.
Vitamins and fresh and processed food also show a wide range of markups between 30 percent and 140 percent.
"There's plenty of proof out there that you can be eco-conscious and ethical and still profitable," says Poff. "I think the challenge – and the fun – is in curating the best regenerated materials, building the right supply chains and forging partnerships in a way that makes your product available to anyone who wants a sustainable choice. Sustainable production doesn't always have to come with a premium, unattainable price tag."