Conscious Consumption
Sustainable. Eco-friendly. Green. There are a lot of buzzwords out there when it comes to the products we buy. But one that may be less familiar is "circular economy."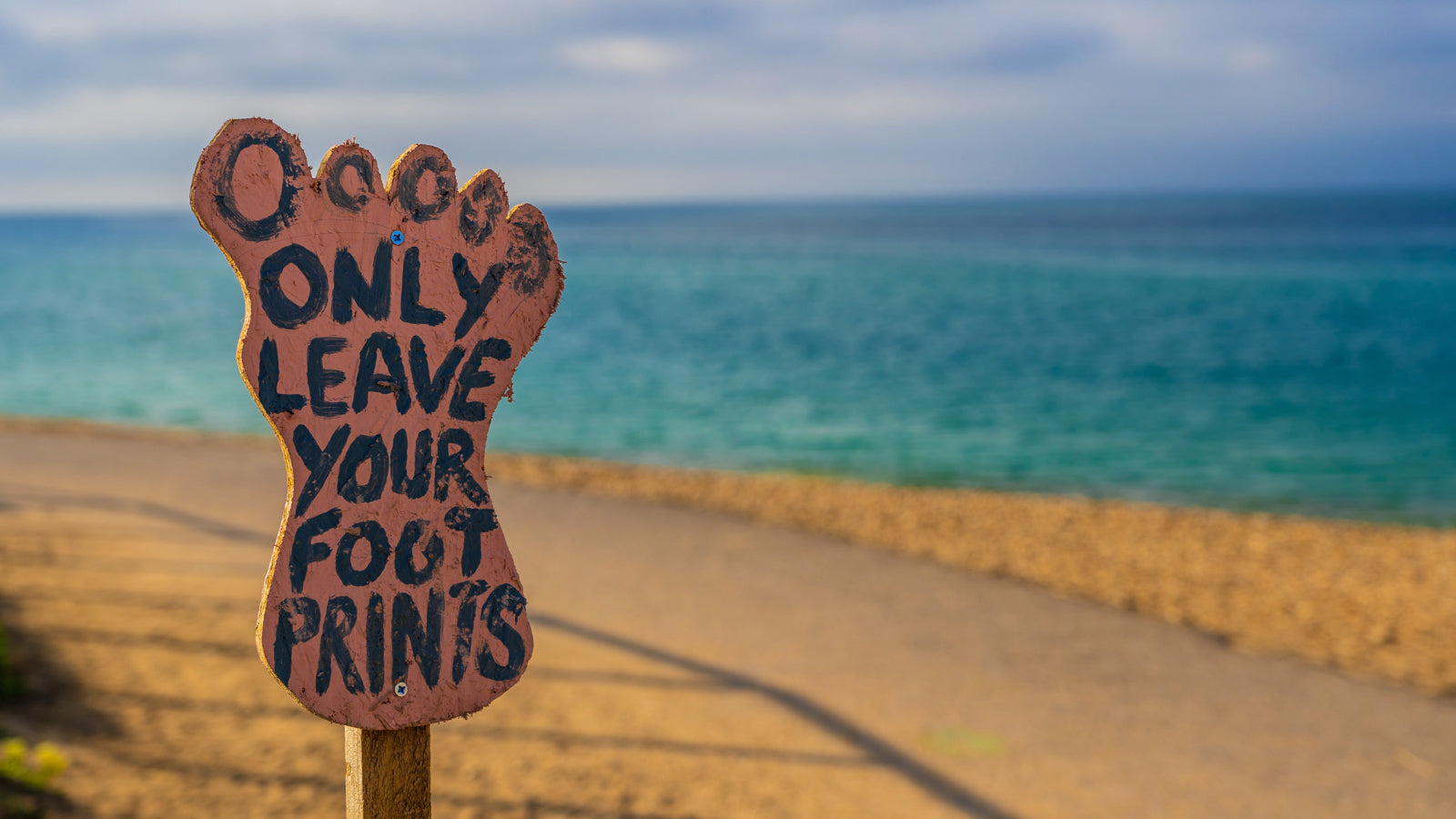 Sustainable. Eco-friendly. Green. There are a lot of buzzwords out there when it comes to the products we buy. But one that may be less familiar is "circular economy."
Sustainable. Eco-friendly. Green. There are a lot of buzzwords out there when it comes to the products we buy. But one that may be less familiar is "circular economy."
A circular economy is an economic system aimed at eliminating waste through continual use of resources. Brands that operate with circular principles prioritize reuse, repair, refurbishment, remanufacturing and recycling of resources. This continued use of resources creates a closed-loop system where waste is greatly reduced.

Environmental Impact of Consumerism
So what is prompting this adoption of circular principles?
As the global "consumer class" continues to grow, it's evident the impact household and personal consumption is having on our environment.  Today's lifestyles lead to accumulation of non-essential, cheaply-made goods, which lead to a "throw-away" mentality. These habits are devastating Earth's water supply, natural resources and ecosystems.
"As consumers, we have a sizeable impact, which also means our buying choices can either further harm, or help, the planet," says Matt Poff, co-founder of Sayso Shades, a newly launched, sustainable brand of sunglasses."Changing our consumption habits would have a drastic effect on our environmental impact."

How Consumers (and Brands) are Responding
The coronavirus pandemic (not to mention critical warnings from climate scientists) have heightened public consciousness about the health of our planet. "There's been a collective shift toward more mindful living and conscious consumption," says Poff.
As a result, a growing number of eco-conscious brands are embracing circular principals and sourcing materials that help to "close the loop." And new circular-based businesses are appearing across many consumer categories – from fashion, to food to furniture.

This is no surprise, considering consumers are increasingly choosing products that are eco-friendly, transparent, and in line with their values. One recent survey showed that more than 70% of respondents would pay, on average, 35% more for eco-friendly brands.

Circular Innovation of Sayso Shades
"Often, we think of innovation as shiny new gadgets or technological advances," says Casey Jermyn, co-founder of Sayso Shades. "But we looked in a different direction – toward materials that would otherwise end up in oceans or landfills."
Their brand of innovation was finding renewable materials and eco-friendly methods – and building the right supply chains and partnerships to make it happen.
"By sourcing renewable materials, we aim to give conscientious consumers an innovative, eco-friendly option without the impact to the planet, says Poff. "And, we want to encourage other brands to adopt more sustainable sourcing and manufacturing by modeling it in our own practices."

The Future is Circular
The consequences of staying on a linear trajectory could be disastrous to both environmental and economic sustainability. Analysts predict that global demand for resources could almost triple by 2050, exhausting Earth's resources by more than 400%. The time is now for stopping endless consumption and waste, and prioritizing and investing in circular innovation.