Have a say-so in how the products you buy impact the planet
Sayso Shades® offer conscientious consumers an innovative, eco-friendly, attainable eyewear option.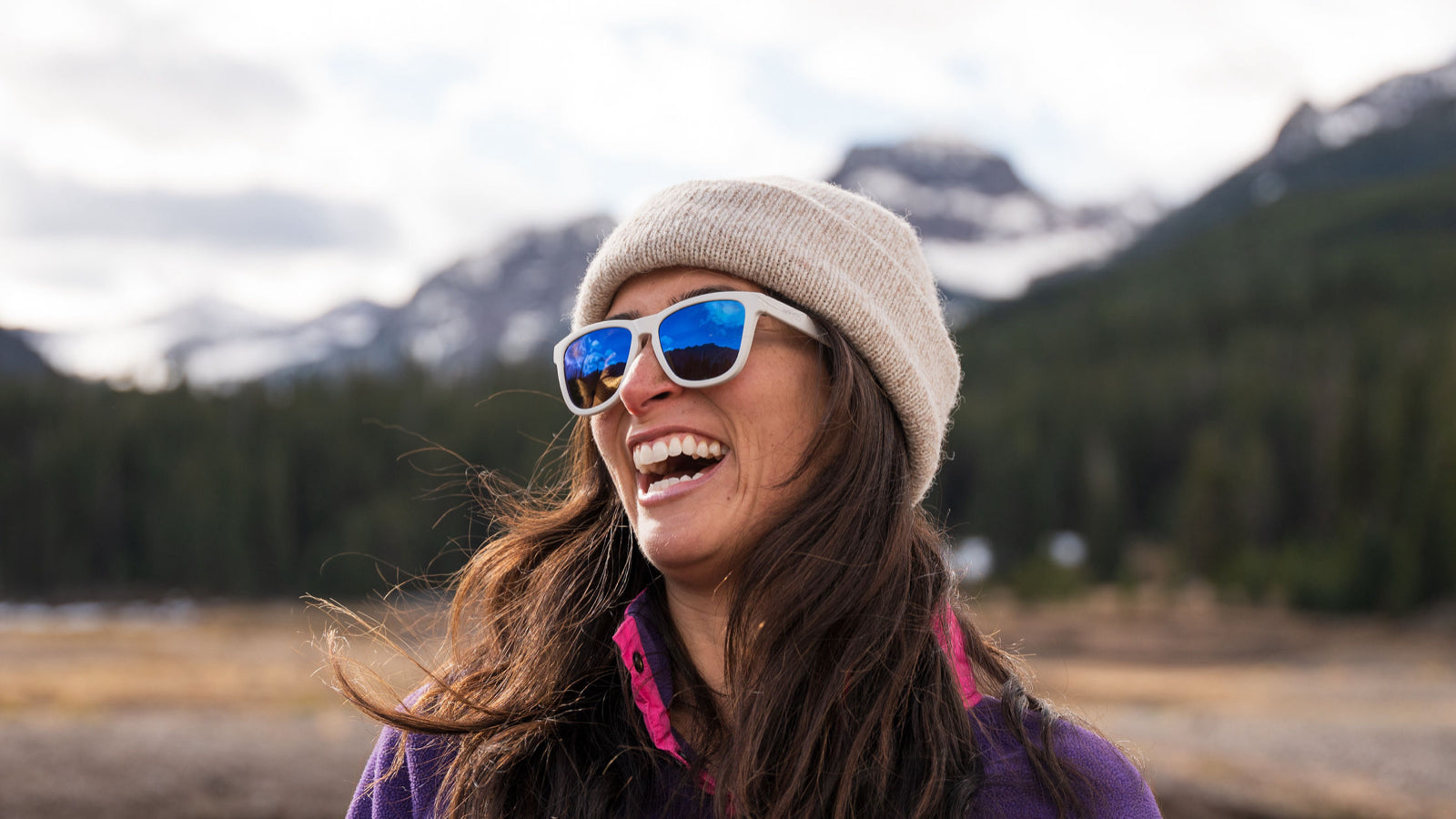 Have a say-so in how the products you buy impact the planet
Sayso Shades® offer conscientious consumers an innovative, eco-friendly, attainable eyewear option.
As a purpose-driven brand, it's not just what we do, but how we do it. From curating the best materials, to forging the right partnerships, to showing other makers the way - we do it all so that customers are empowered to have their say-so.
We are allies to the Earth
People shouldn't have to choose between cool and conscientious. From product and packaging, to supply chain and shipping, our decision making is planet-first.
We are curators
We seek to carefully curate the right combination of intentionally sourced, rigorously tested and meticulously designed materials so we can offer an affordable price point without skimping on quality, performance or durability.
We Empower People

Sustainable shouldn't mean unattainable. Cost should not be a barrier to affording cool, sustainable, eco-friendly eyewear. We want to empower more people to have their say-so.
We are circular innovators
We embrace circular principles and source materials that help close the loop. Our brand of innovation is finding renewable materials and eco-friendly methods, building the right supply chains and partnerships, and showing others the way.
By finding ways to re-purpose waste, we can buy the beautiful, innovative products we love and then regenerate them in a true, sustainable cycle. From product to packaging, we carefully curate eco-friendly, sustainable materials that help to close the loop.
Our Frames
Slip-free, no-bounce frames made of ECONYL® Regenerated Nylon
Our Packaging
Made from 100% recycled paper, we use no glue and vegetable-based inks so it can all be recycled again.
Our Microfiber Cleaning Pouch
Made from 100% post-consumer recycled polyester, which comes from plastic waste.
Timeless. Iconic. Retro.
The Sayso Shades® Fifty Two harkens back to the days of retro tiki parties, surfboard station wagons and rock n' roll.
ECONYL® Frame Material
Made from regenerated nylon - recycled fishing nets, carpet remnants, industrial plastic and fabric scraps that would otherwise become ocean and landfill waste.
Design
A modern twist on the classic wayfarer-style, these slip-free, no-bounce frames offer a comfortable fit no matter where your adventures take you.
Lens Technology
Crisp optical clarity, highly impact-resistant, and meets rigorous safety standards.
Choosing sustainable shades shouldn't mean sacrificing cutting-edge lens technology.
With lens tints formulated for a variety of conditions, Sayso Shades lenses are ready for every adventure.
Polarized
Our polarized lenses block harmful glare without the haze, wash out or distortion common in lower-quality lenses.
Anti-reflective
An anti-reflective coating is added to the back of our lenses to block specific wavelengths of light that cause glare.
Photonic
A tint and anti-glare coating added to lenses by high temperature molecular fusing that's formulated to balance light transmission and reflection.
Sparq™
Our performance lenses filter specific light wavelengths to boost color differentiation and enhance details.
About the Brand

A "maker" and avid outdoor enthusiast since childhood, Matt Poff left his corporate job and ventured to Vietnam -  a manufacturing hub for outdoor and athletic gear – in 2017. Observing the waste and remnants that were by-products of manufacturing, Matt felt compelled to create products from this potential pollution. 

Matt teamed up with Casey Jermyn, lifelong runner and owner of the Bozeman Running Company. Together, Matt and Casey began uncovering other sources of regenerated materials that could be used to create more sustainable products. They envisioned giving eco-conscious consumers a "say-so" – the ability to buy innovative gear they loved, without the impact to the planet.  

The result was Sayso Shades – made from ECONYL® Regenerated Nylon, wrapped in 100% post-consumer polyester and packaged in FSC® certified recycled paper stock.